The Southwest Durham Rotary Club is a service organization based in Durham, North Carolina. We are non-partisan and do not have a religious affiliation. Our goals are simple: We want to help others, particularly in our own community, and to build fellowship among those who want to share in that goal. How do we do that?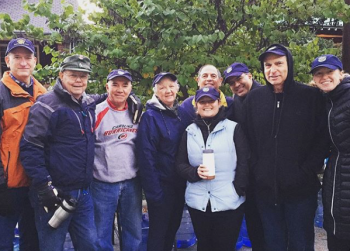 First, we meet weekly, on Thursdays, where we eat lunch together (you can come too), talk about our projects and goals, and hear programs from interesting speakers and others in the Durham community and leaders in community service. Sometimes the speakers – also known as programs – just have knowledge to share about an interesting topic (for example, the marketing of art, the history of Durham and solar eclipses, to name a few) and sometimes they are leaders in non-profit work or the Durham community who talk about projects and organizations we want to get to know and see how we can help. We also chat, joke around, donate Happy Dollars and have a nice break in our workday.
What else do we do?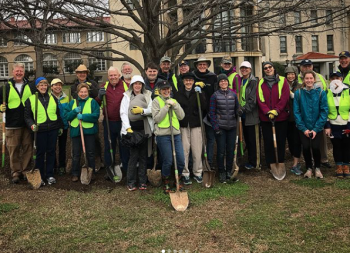 Service projects! Our club is extremely active in service projects, particularly those here in Durham. We have rebuilt community gardens, thrown parties for Alzheimer caregivers, painted Habitat
Houses, put together thousands of meals for hungry families, filled buses with supplies for teachers so they don't have to buy their own, filled kids' backpacks with food for their families, collected new shoes for foster children, operated a mobile dental clinic for a day and so much more. We have also given scholarships, sent and hosted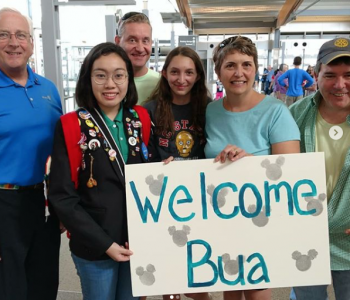 kids abroad through the Rotary International Youth Exchange, sponsored Rotary Peace Fellows and sponsor the Rotary Interact Club at the North Carolina School of Science and Math. Sometimes we also go abroad with Rotary International to do things like build schools, dig wells and give out Polio vaccines.

We also regularly hold fellowship events outside of our weekly meetings where we can get together with our families and hang out. Sometimes it's at holiday parties, sometimes it's just at a local brewery, but it's always fun!

Who are we?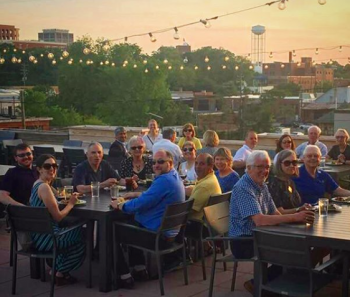 We're a diverse group of professionals that has one thing in common — our commitment to helping others. We are doctors, non-profit leaders, lawyers, real estate agents, dentists (seriously, so many dentists), teachers, bankers, writers, fathers, mothers, daughters, sons, friends, neighbors and so much more. Some of our members have been in this club or in another Rotary for 30 or 40 years. It is a place to find and form lifelong friendships.

We also love the Durham community. If you live in, work in or care about making a difference in the Durham community, we'd love to have you consider joining us.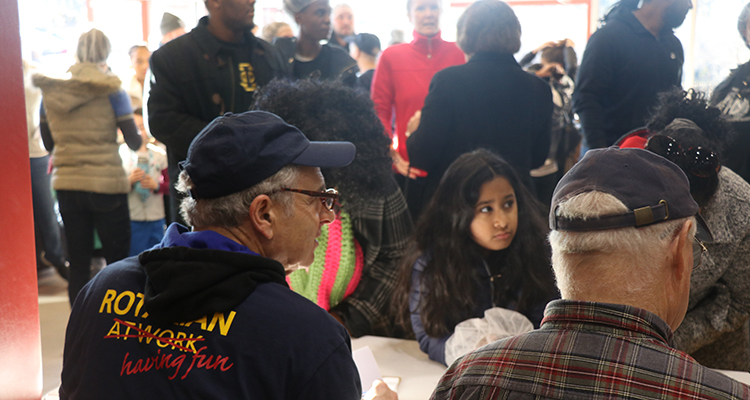 The Four Way Test
One distinction between Rotary and other service organizations is the Four Way Test, which is an ethical guide for members to use in both personal and professional relationships. The test has been translated into more than 100 languages and Rotarians recite it at club meetings.
Of the things we think, say or do:
Is it the TRUTH?

Is it FAIR to all concerned?

Will it build GOODWILL and BETTER FRIENDSHIPS?

Will it be BENEFICIAL to all concerned?
Become a Rotarian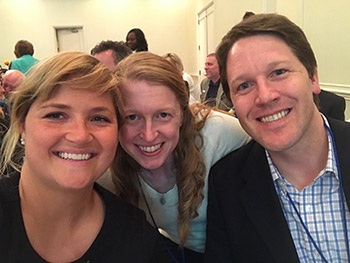 Rotarian membership is by invitation only. Prospective members need to hold — or be retired from — a professional, proprietary, executive or managerial position; demonstrate a dedication to service, be able to attend the meetings and live or work near our club location in Southwest Durham. We welcome all people, regardless of color, gender, religion, ethnicity, sexual orientation or nationality to visit or join.

Still reading? Come meet us for lunch already!
SaveSave
SaveSave
SaveSave
SaveSave