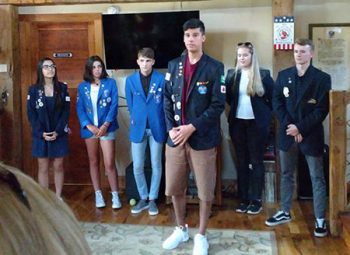 Consider participating in Rotary's International Youth Exchange program! You have the opportunity to bring an international experience directly into your home. By hosting an exchange student this year, you and your family can expand your world horizons and knowledge, and be an active contributor to building international peace.
Rotary International's Youth Exchange program benefits both the exchange student and the host family, as unique insights are gained into another culture on a personal level that you cannot get any other way.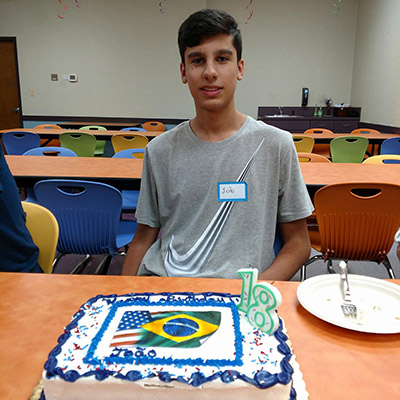 This year, the Southwest Durham Rotary Club is hosting a great young man from Brazil, João Indi. He is a junior at Jordan High School. We are seeking two host families for 90 days each, beginning after Thanksgiving to mid-February and mid-February through the end of the school year in June 2018. It is preferable that families live in the Jordan school district, or be able to transport him to and from school each day. 
Please consider the possibility of opening up your home and sharing your life with João. You and your family can be a positive force for peace and understanding in this world and develop life-long international friendships.

Students like João are carefully selected by Rotary clubs overseas. This is an approved program through the U.S. Department of State that has been successfully operating since the mid 1950's. 
Interested in learning more? Please contact Bill Fine with any questions you may have and to set up an interview: 410-493-9467 or wfine46@verizon.net 
Here are two YouTube links on Rotary Youth Exchange from the eyes of participants:
SaveSave